I was looking thru my keepsakes box the other day and thought I would share some of the items contained within. Does anyone else have a keepsake box? What do you keep inside?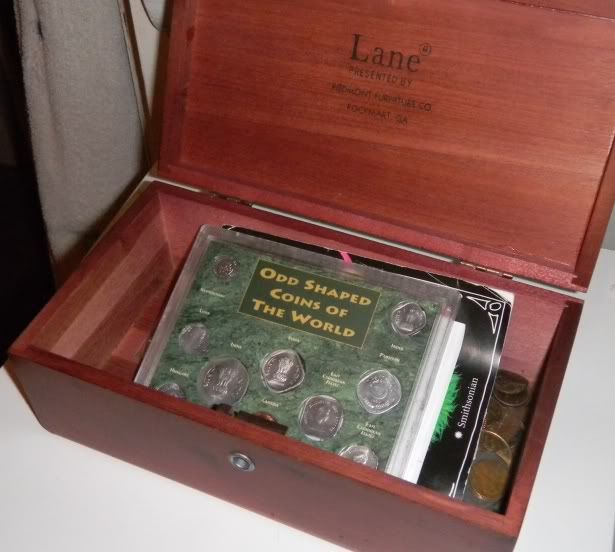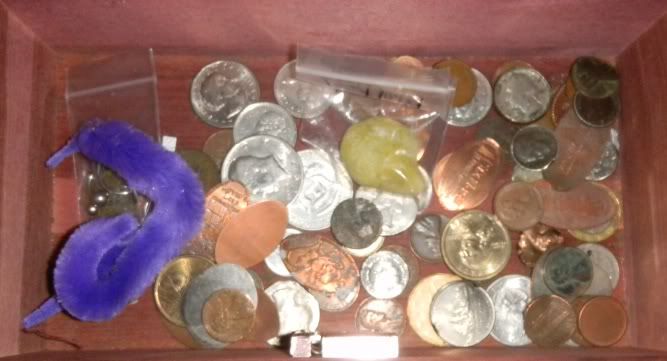 I've been collecting messed up coins for as long as I can remember. My favorite one is the blank penny.. I found it in a new roll of pennies when I worked in retail. The pennies on the left are from various places. PCB zoo, Rock City, Six Flags and the Silver Comet Trail. The two smashed coins were the only two coins recovered from the train tracks. The ones on the right side are just various abused coins. One quarter has its sides rolled in forming a bevel on both sides of the coin.. Some are just bent and twisted and some are overused.
I save any wheat pennies, 50 cent pieces or dollar coins I get. I love the look of foreign coins.
I also save paper money from around the world. I found one in a box of stuff from an estate sale. Most of the others I've had since I was a kid.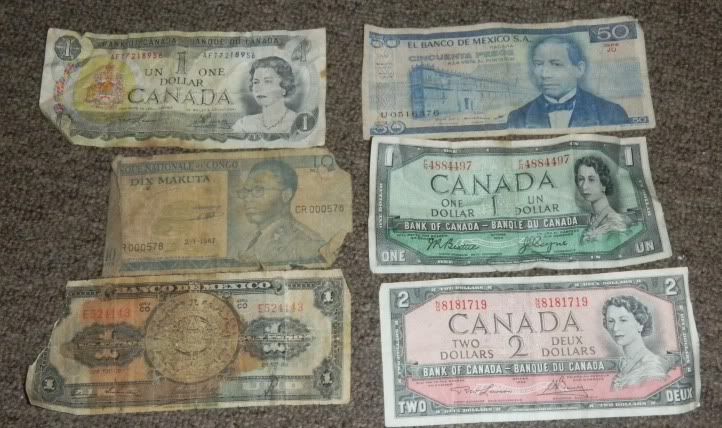 The best keepsake of all is the green stone my brother brought home for me from Scotland. I love the color of it.
I have another keepsakes box that I've saved all the ticket stubs and cards since Todd and I have been dating.