This weekend my friend Tonya and I hit a few of the local yard sales and an estate sale. The estate sale was crazy that lady must have bought every holiday decoration she could find and then left them in the package. There were dozens of boxes of holiday decor. Tonya bought an entire box full of pots and pans for $10. There was a really nice set Betty Crocker cookware and another full set. Plus muffin pans and a pasta pot with strainer lid.
I was looking for smaller stuff... like jewelry... I only spent $2 at the estate sale and this is what I brought home.
7 new watch bands. (I'm not sure why I bought them) all but one is 10kt gold.
and a box of random jewelry. The bracelet is 24kt gold.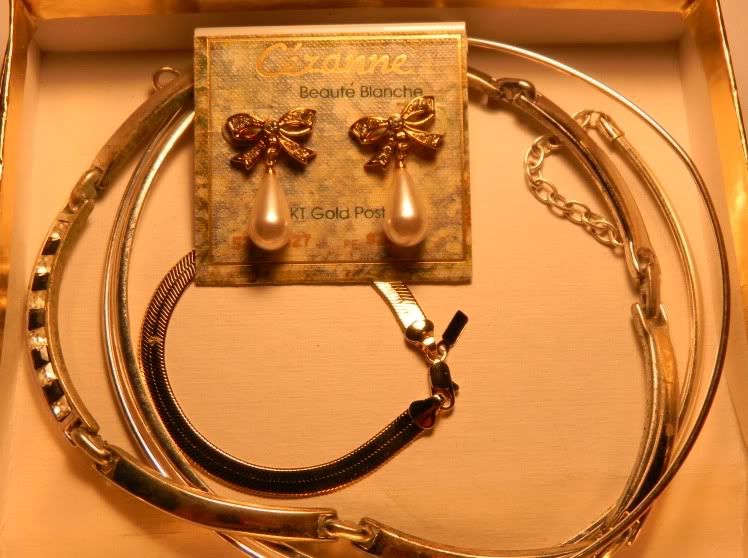 Found another sale across town and bought these three red hat society bracelets for .20 cents each.
We went to one sale out in the country that smelled horrible. The cow poop fertilizer on the lawn made my eyes water. I picked up a new in package green wire picnic set for $2 but I forgot to take a picture.
I found a bunch of jewelry for $1 each at the smelly sale. The necklace on the bottom right hand side still has a price tag for $18. Notice the little kitty paws at the top left hand corner of the picture, she was being so helpful.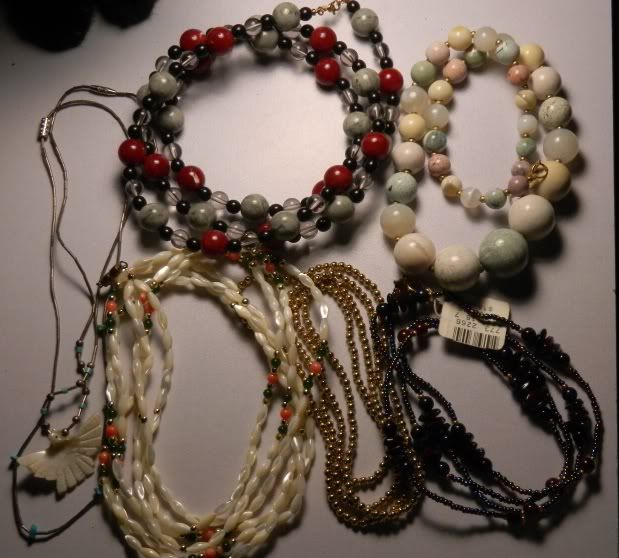 Delilah loved her bling. Chloe seems to be jealous.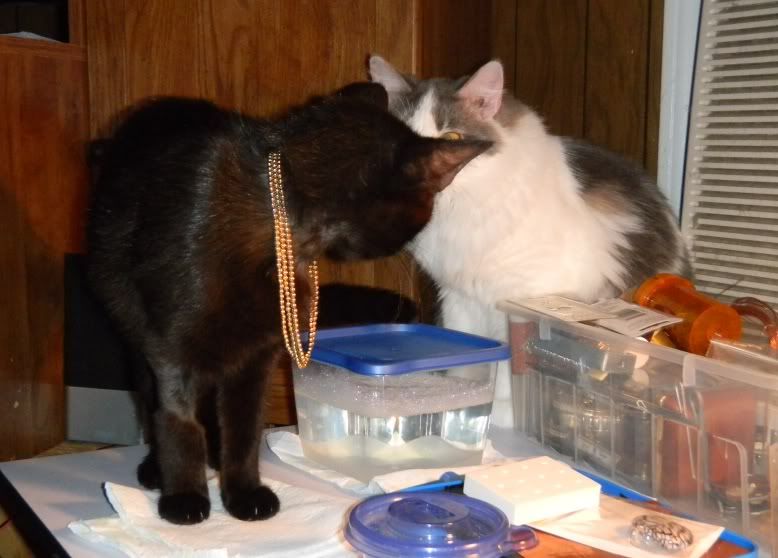 Chloe decided that they weren't her style.
Sam wasn't interested in any of the yard sale finds.