My grandmother had a big yard sale this past July. All of the family was there to help out with it. Of course we got first pick of all the stuff. While helping set up the day before the sale I found a 15"x10"x6" box labeled "Beads and craft stuff Whole box $1" . It was packed full of acrylic boxes and a plastic jewelry box. She said she had used them to make fancy beaded Christmas balls years ago. I claimed that box without ever looking in the acrylic boxes within. Over the following weeks I started sorting out all the different findings. Every box contained a lot of rusty straight pens so it was a little dangerous digging in them. Here are the pictures of the majority of my finds.
Sorry this is blurry my camera just wouldn't focus on the white beads.
All of these large beads are covered in tiny holeless beads.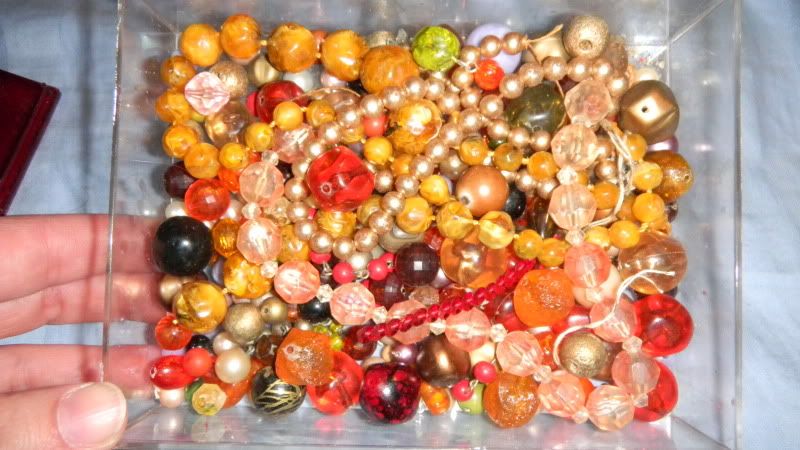 These are the random things left in the bottom of the jewelry box after I picked out the above picture.
Jewels