I found some perfect miniature feathers in our yard after a local feral cat had killed a bird. I washed them in hot soapy water let them dry then I put them in the freezer for about a week to kill any bugs or mites.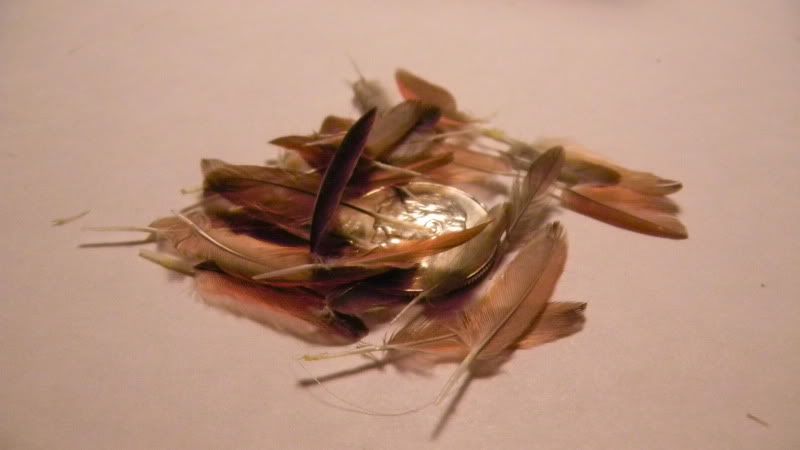 I had a neighbor had two pet birds she let me collect all the molted feathers I wanted. I crawled around on her floor picking tiny feathers out of the carpet for about an hour.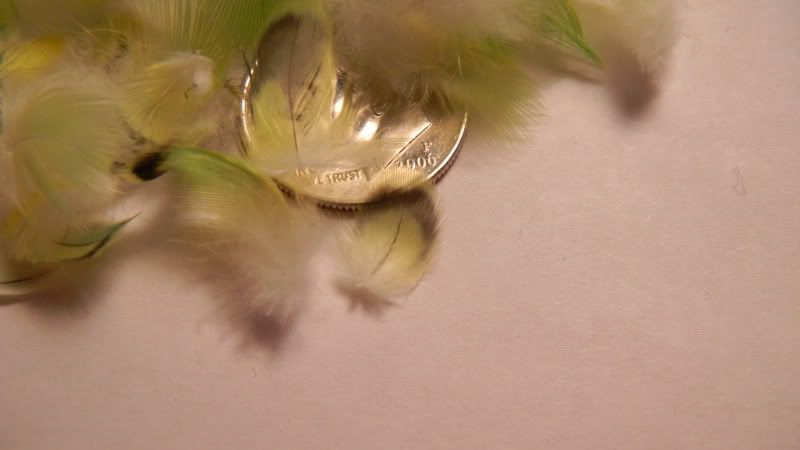 When I was in Girl Scouts we visited a local bird farm we were all given a peacock feather. After years of storage it had begun to look a little rough so I stripped them down for usable parts. I bought a small package of peacock feathers at some point too.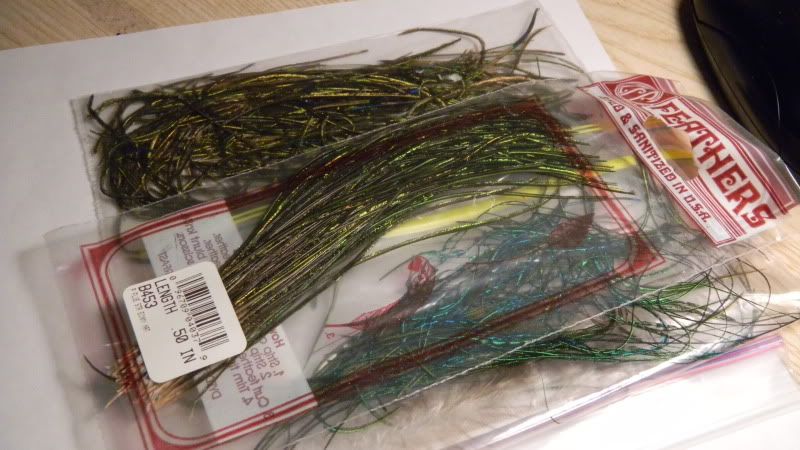 I even find myself saving the feathers that manage to escape from my down comforter. I just can't stop collecting them.