Last summer a local antique store was having a yard sale from the left over stuff from an entire estate purchase. I wandered around the yard looking at random junk and was about to leave when they opened another storage pod and started bringing out more stuff. I saw this wooden box and knew I had to have it. When I tried to pick it up I discovered it weighed about 20 lbs.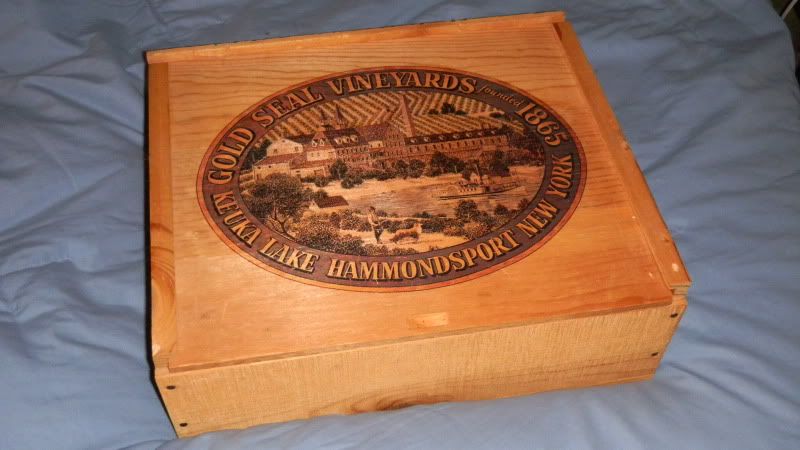 Look at all the goodies inside...
20 lbs of craft wire... for $2.. I would have paid $2 for just the wooden box. Paid for it and took it straight to my car.. but I didn't leave I stuck around to find out what else was in that storage pod... A few miniutes later they set out 3 wine boxes (two were exactly alike with handles)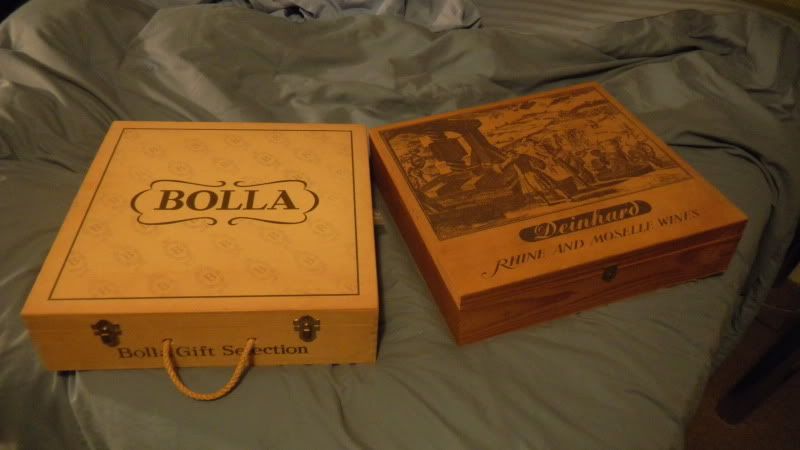 I knew I had to have all of them too. As soon as I opened the first one I was sold.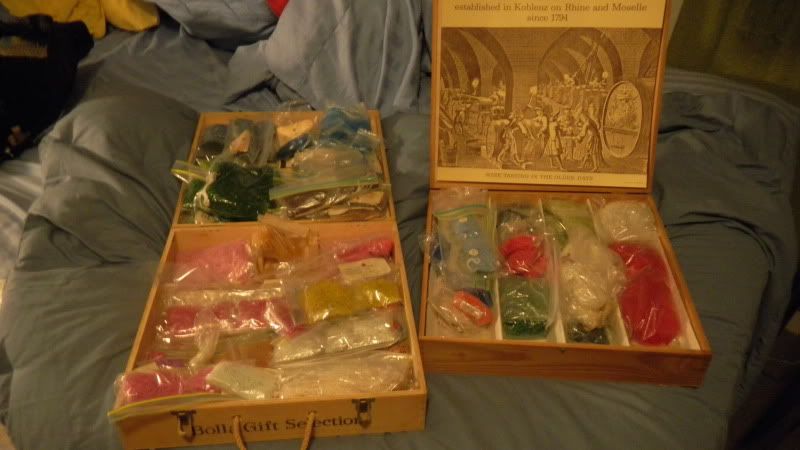 All three boxes were filled with vintage seed beads made in Japan and a beaded flower instruction book. $5 for all three boxes and a bag full of vintage sewing stuff that is now stored in the other wine box.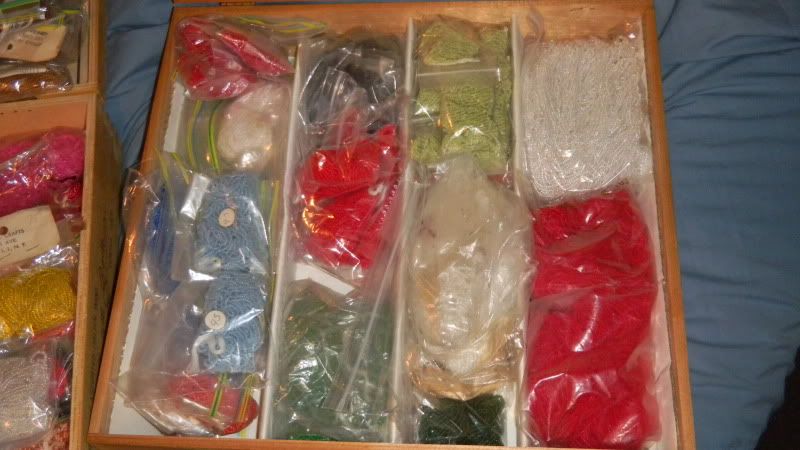 Now I've just got to learn some bead stitching. I found some videos on youtube that help me alot with understanding the process but I haven't figured out what to make yet.
Thanks Casey and Tessie for inspiring me to get my beads out.
I spent $7 and brought home more supplies than I could ever use so if anybody needs some beads or wire let me know I'd be more than happy to share them.