I finished my steampunk charms last night. I might still add a little bit more to each of them but the over all design is complete. That is a huge weight off my shoulders. Ya'll will have to wait until after the swap is complete to see all of the designs. My cats kept trying to help. Delilah sat and watched for a long time but as soon as she started messing with the charms she was removed from the desk top.
Chloe came to help while I was cleaning everything up so I took a few cute pictures of her.
I almost got a picture of her yawning but my camera wouldn't focus on her until right after the yawn. But little pink kitty tongues are cute too.. lol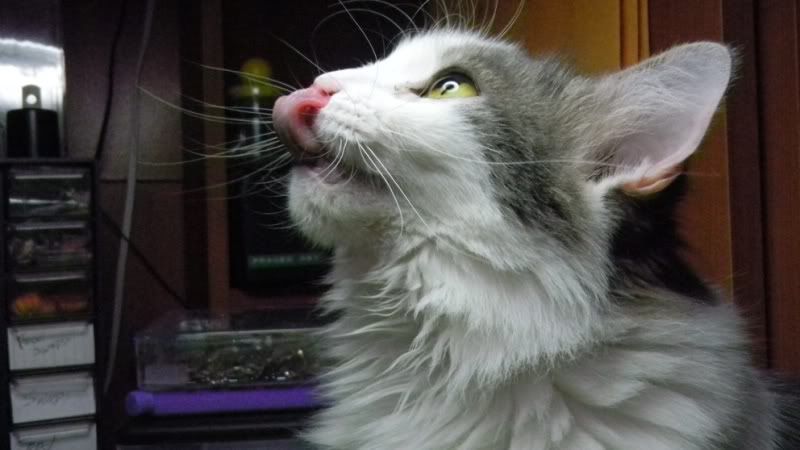 Hopefully this weekend I'll be able to finish organizing my craft room.