I've been working my arse off at work this week.. I'm covering for someone. I haven't had a chance to post anything. When I got home yesterday and logged online my boyfriend needed the computer. I got to working on my craft room again and never took the time to blog. After working on a PC all day I really don't want to use another one when I get home.
Monday after work I worked on my craft room again. The jig for my drill to be used as a lathe had fallen back behind a set of rolling drawers in the corner. Part of it had broken off but it wasn't anything I couldn't fix with Elmer's Glue.
Before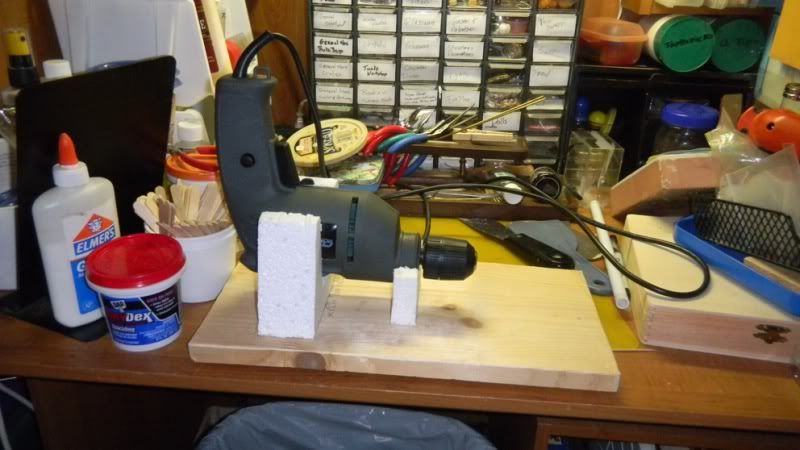 After I got it all glued up I decided it needed something. So I got out all my random colors of Model magic and cutters and started decorating. I think It turned out really cute even if I did run out of black before I could finish.
After