I wish I had a lovely craft room to show off but this is what I have to work with. I took over the dinning room and made it my craft room. Sorry it's so messy. My cat Sam wanted to be in the picture, she likes me to watch her eat. The cats use the edge of my craft desk as a nail file. I have to feed them on the desk to keep the dog from eating their food.
We got the craft hutch for free. It wasn't very stable so I shored it up with a couple of 2x4.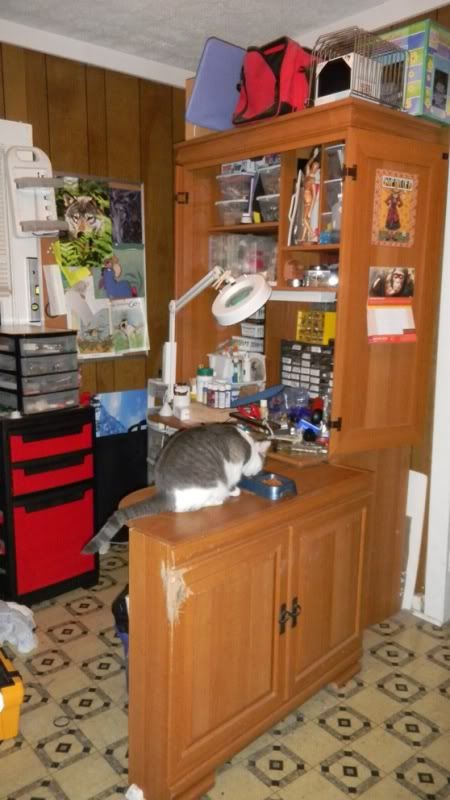 I store all my miniature accessories in this set of hardware drawers.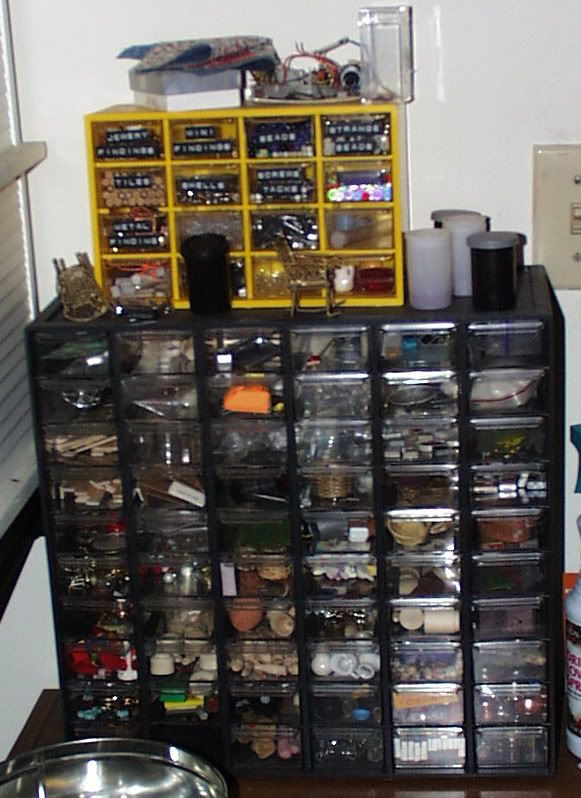 I think I'll have to spend the weekend reorganizing in here. Wish I could work on it now but I've got to get some work done.