I got this cute little craft loom at a thrift store about 7 or 8 years ago for 50 cents. I pulled it down off the shelf yesterday to take a picture and realized I had started a rug and never finished it. Now I know why these colors were in a separate baggie in my floss container. Its been a couple of years since I used it.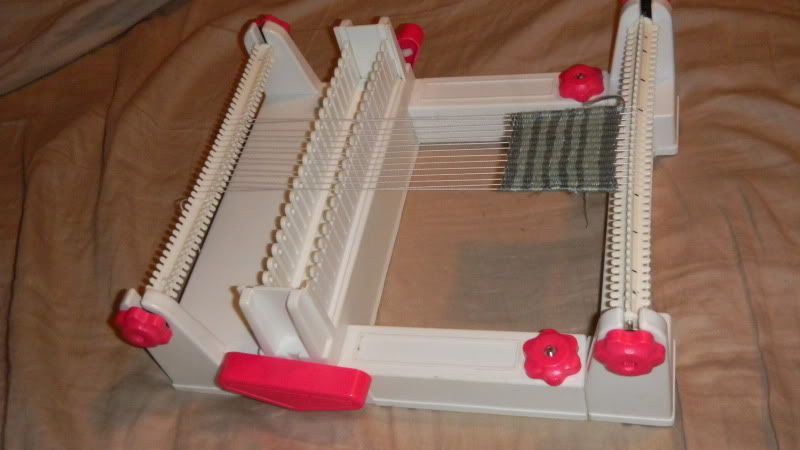 I found this cool spice rack turn table thingy at an estate sale a couple of years ago. I only have sequins and confetti stored in it now.. Can't think of anything else to put in there. I did have hole-less beads in it but they kept falling out and jamming up the measuring device.
I found this weekly pill storage container at Goodwill a couple of weeks ago and forgot to include it in my finds. It's currently holding all the grapes I've been working on.