I started feeling a little better over the weekend. I'm still coughing a lot so working with feathers is out of the question. I had an urge to work on grapes. I've been playing around with different sizes and colors. I just use regular acrylic paint to color the beads before gluing. I used reindeer moss for the stems.
Years ago I ordered a Kimberly House kit Grape Vineyard off eBay but what I received turned out to be a Kimberly House Christmas tree kit in a Vineyard box. I contacted the seller and she refunded my money and told me to keep the Christmas tree kit for the trouble. She was very nice. I would still love to have the Vineyard kit but I've given up on using EBay. I always get outbid in the last 5 seconds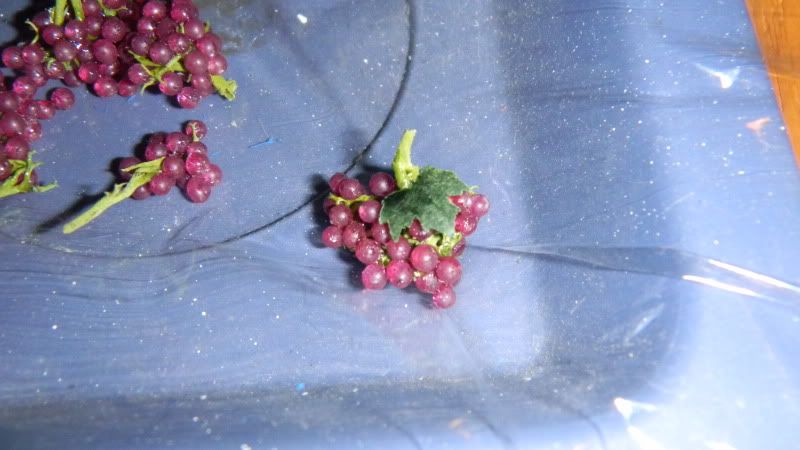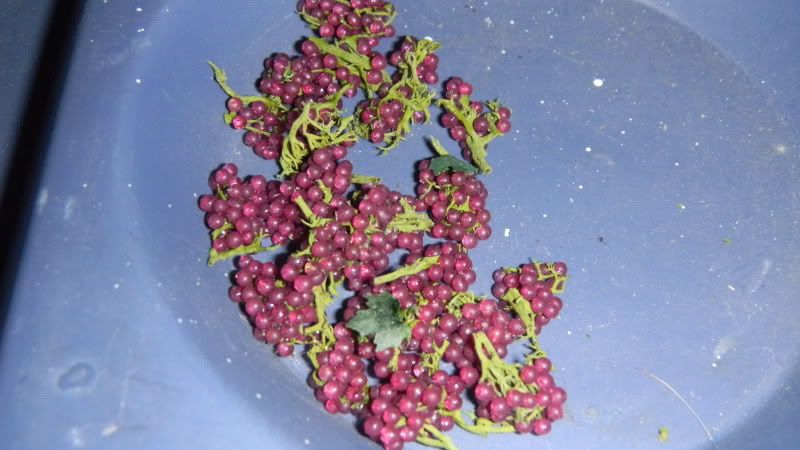 I just love hole less beads. I buy every color and size I can find. I weighed out 6 gram packs of beads to trade so if anyone needs hole less beads let me know. I love trading supplies.
This is just the portion of my supply I use. I've got a tackle box full to trade.