I thought I would show off my collection of suede and leather gloves. I love leather. My grandmother gave me these old leather gloves that she had worn the finger tips out of. I cut apart the seams and try to use every park of the leather for something mini
She also gave me these gloves that she had lost the mates to.
I found the long pair of white gloves at an antique mall/flea market they are stained and yellowed but I don't mind since I like making my minis look used.
My mom gave me one of the black gloves from her stash and the other is my driving glove that I lost the mate to at some point.
I found these suede purplish gloves at a thrift store a few years ago. So far the only thing that has been created with them were the wings to the dragon marionette that my mom carved. They just happened to match the stain she was using perfectly.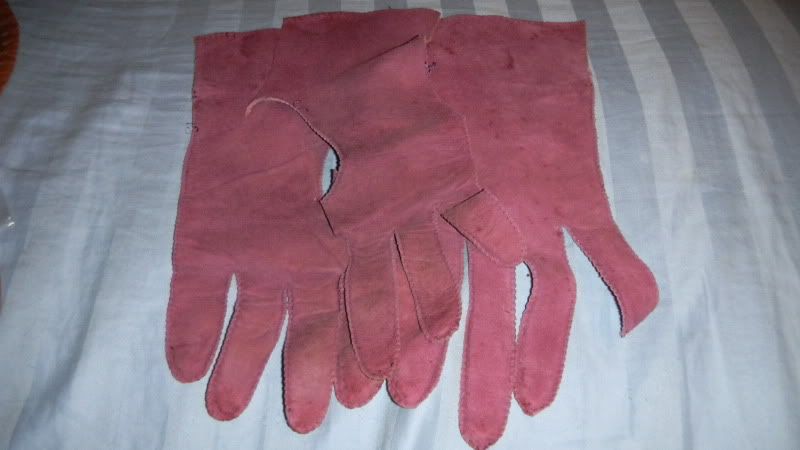 I've found random bits and pieces of leather to add to my collection over the years from old wallets and scrap cutoffs.