I am a believer of spirits and ghosts. I love the show Ghost Hunters and I'm always in search of the paranormal. I just wanted to see how many of my blog land friends were also believers. The only spirit I've ever seen with my own eyes was a white German Shepard we had when I was growing up. My parents had also witnessed this same spirit running past the windows in different locations. We stopped seeing him when we got a new dog.
This picture was taken at a local cemetery in Rome, GA.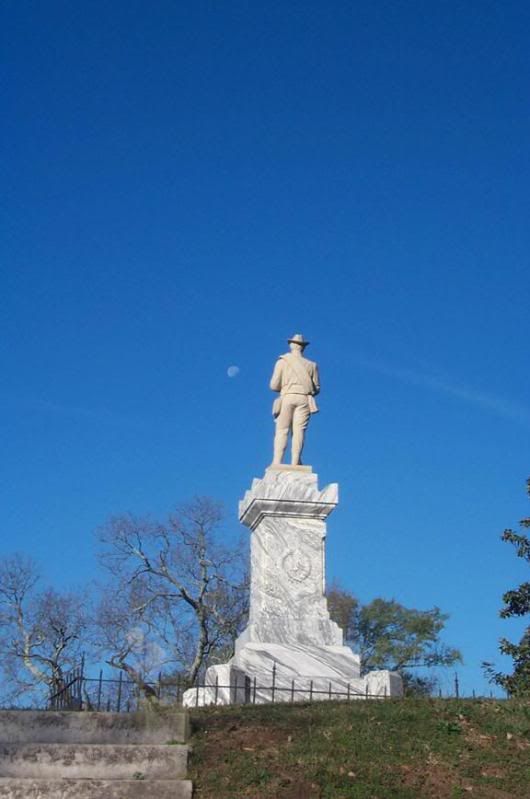 Do you see the soldier sitting on the stairs?