I love the Glass bead making kit I got for my birthday. I have had so much fun making beads.
These are the first 5 beads I made on Thursday night. The large blue one on the right broke.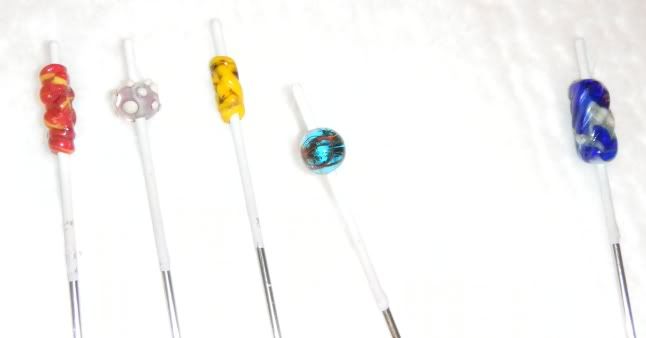 Here are all the beads I've made... (broken ones too)
I loved the colors in this one but it broke when I tried to remove it.
A few more of my favorites