There were a bunch of yard sale within a mile of my house this past Saturday. It was a perfect day for junkin with nice cool breeze. The first yard sale I hit had a bunch of jewelry for sale but no prices so I picked out everything I wanted and asked how much she wanted for it. $3 for all of this...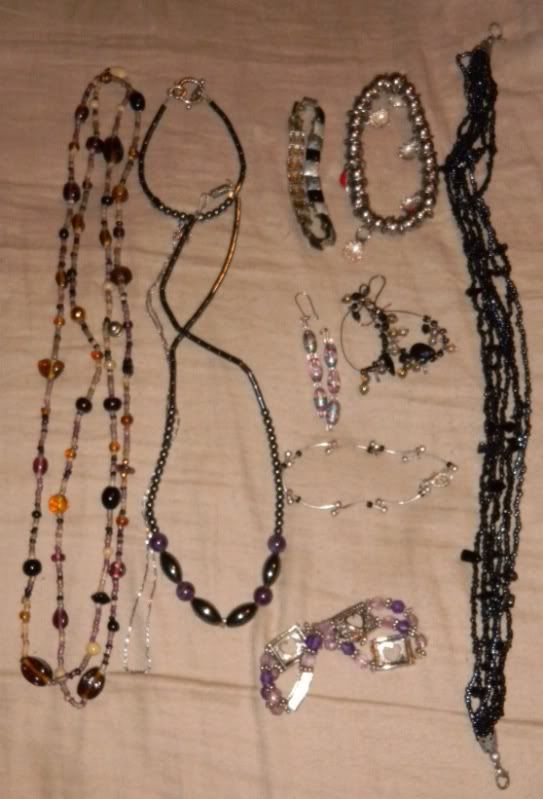 There was a yard sale across the street from this one but I didn't go to it.
I drove to another sale across town that I'd seen on Craigslist but apparently they didn't have the sale. On my way back into town I saw another sign and decided to stop. I only picked up this cute puzzle there for .50 cents.
I stopped at a few more sales but didn't find anything worth buying at those. I found an estate/yard sale two streets over from my house. I hit the jackpot on jewelry and watches at this one. I only spent $7 for everything I got here.
$2 for all of these..
.25 cents each for these..
.50 cents for each of these..

.50 cents for each bag of watches..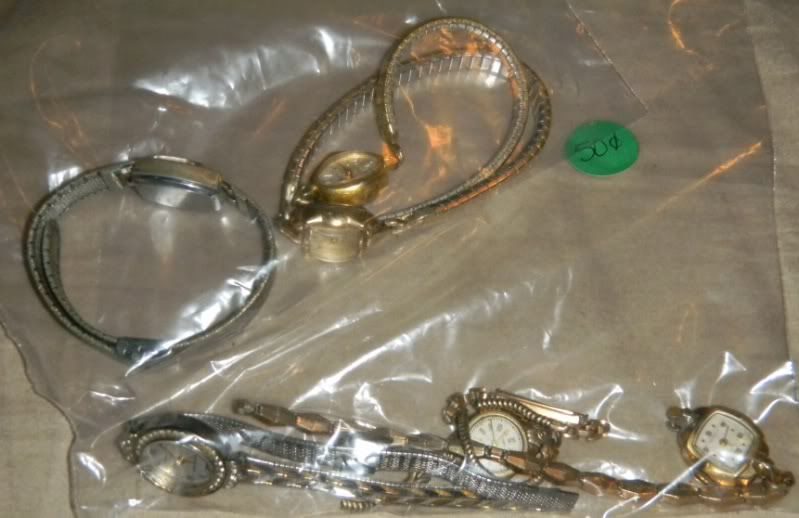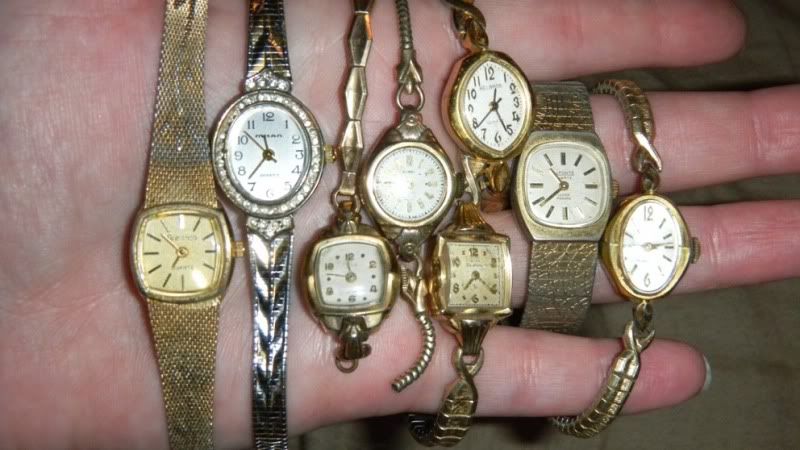 .50 cents for this working antique ladies pocket watch. According to the serial number it was made in 1896. American Waltham
I ended up with 12 watches from this one sale. I love old watches. Something about all the gears. If they don't run they get disassembled for parts for steam punk stuff..
More pictures tomorrow of my Dallas area finds.