These are just some of the fancy glass beads I got this weekend from a yard sale.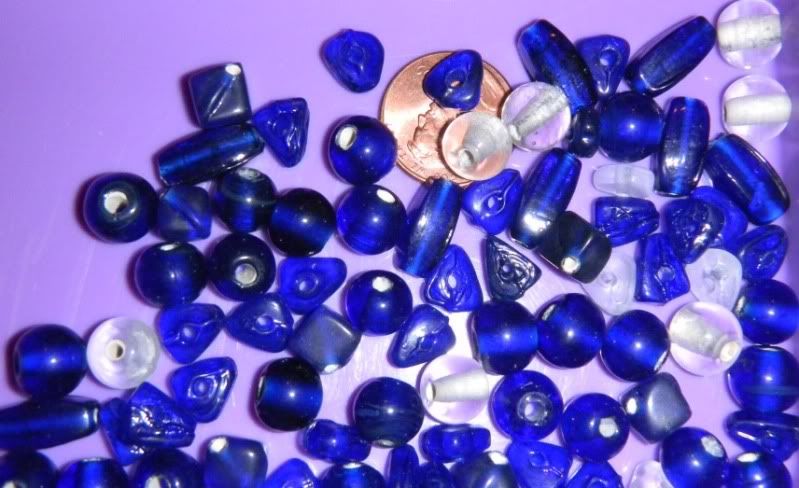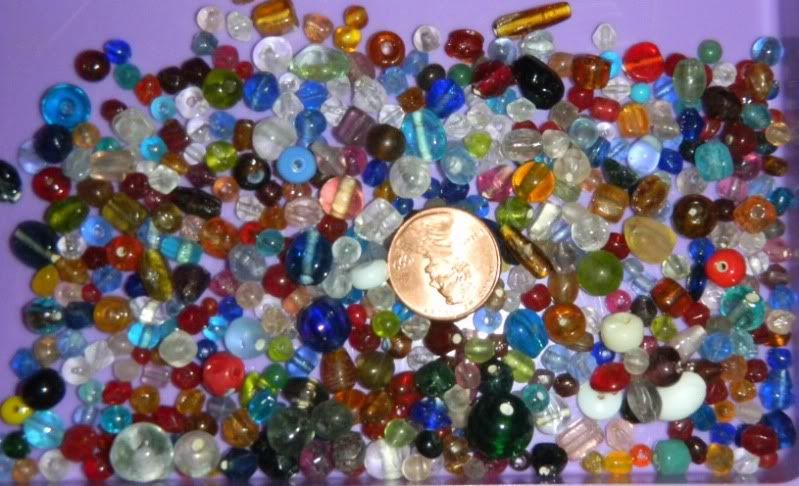 These were covered in a wax like substance. I rubbed each of them on a towel to remove the wax. I'm guessing its a polishing compound.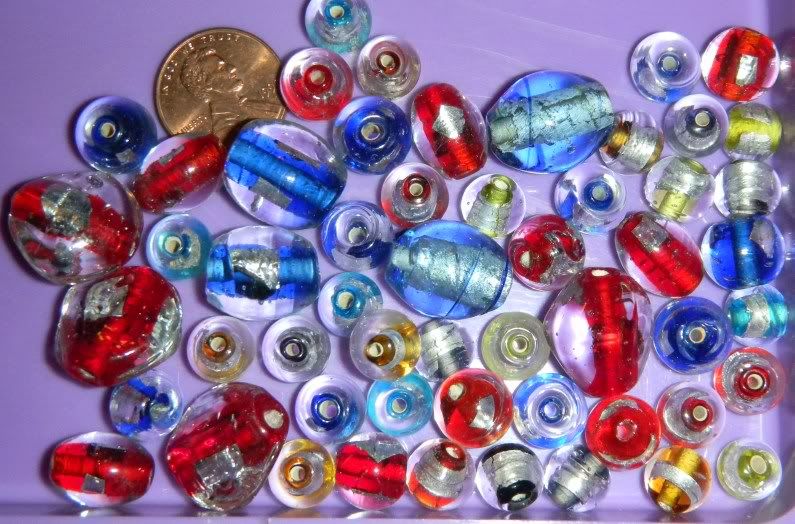 These still have a waxy coating on them. But not a thick as the others
These are the metal beads that were in the mix.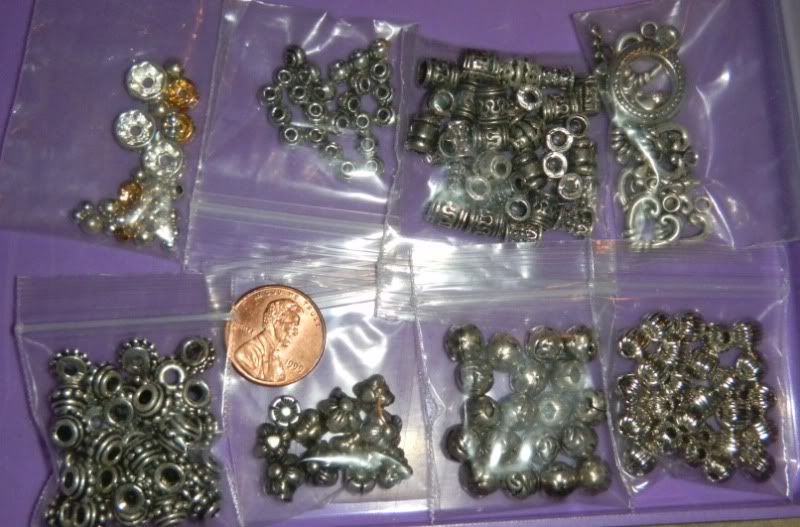 These are the beads that I plan on making mini bottles out of. The beads in the center section are from the swap I did with Carolyn at
http://fabshabbyroses.blogspot.com/