It was a beautiful day for yard sales. There was a 5 family yard sale just a couple of miles from my house. There were hundreds of Barbie dolls still in the boxes scattered all around. I don't think I've ever seen so many Barbies outside of the toy store. I wish I had thought to take a picture (my camera was in my pocket).
I found this paint holder for $3 it holds 80 bottles of paint on each side. I don't have that many but I thought I could put my Gallery Glass paint in it too.
The next yard sale was across town. The couple who owned the house had just sold their home so they were clearing out all the stuff they didn't want to take with them. I spotted this Rubbermaid set of drawers as soon as I hit the driveway.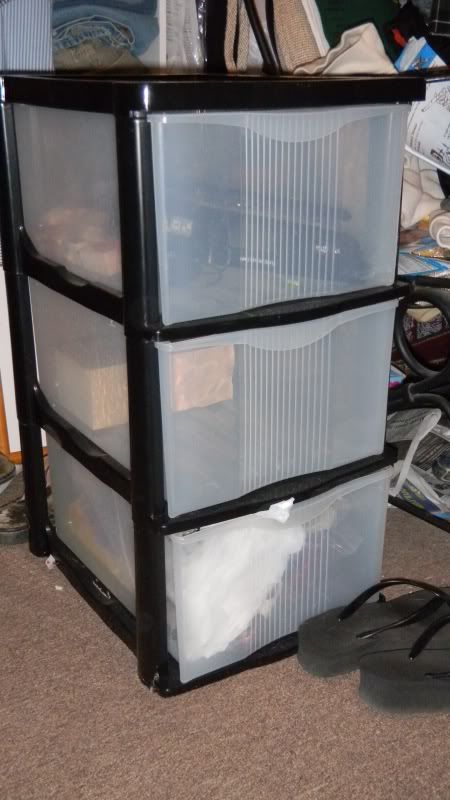 I went in the garage and spotted this little box sitting under some other stuff. When I uncovered the logo on top I knew I had to buy it. Its the company that my boyfriend has worked at for the past 9 years.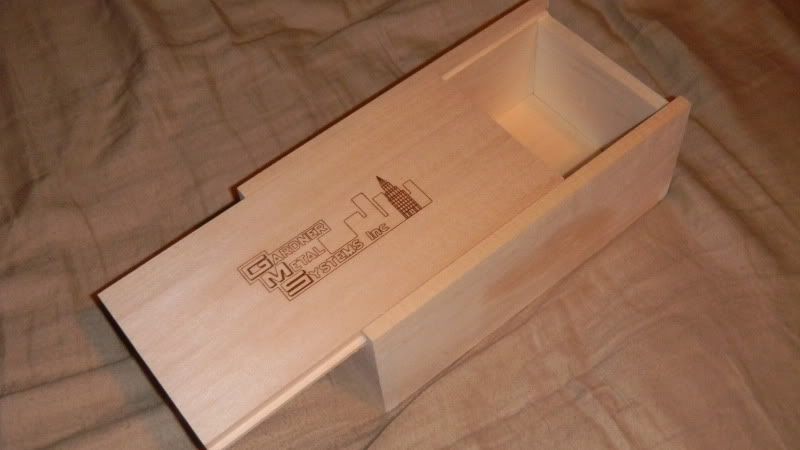 I decided to drive to Hiram to go to the Goodwill store for my weekly fix. On my way there I saw a couple more yard sales that didn't have a whole lot of interesting stuff.
I found a brand new pasta machine out of the box at Goodwill for $8.98.
I bought it but I didn't keep it. I already have one for my polymer clay. My dad asked me to keep a look out for one because he wants to make his own pasta.
I also bought a couple of short sleeve button up shirts for work.
On my way back towards home I stopped by a thrift store that I hadn't been in before. Everything was really cheap there. I found this little ribbon and cross stitch kit that contained all this silk ribbon so I bought it for 50 cents.
I can't wait to go back to that Thrift store again. I didn't get a picture of the little tray table that I bought for $1.50. I'll try to get pictures of all of the rest of my stuff tonight. It was a busy weekend.