The lady selling the beads asked me how long I'd been beading I told her I didn't really bead but I wanted beads for making miniatures. She said she had another lady come in looking for beads to make lamps out of. She started picking out all the beads she thought looked like miniature lamps. I didn't even look for beads that size I was going for the smaller bottle sizes. Plus her 4 year old grand-daughter was sitting on the table showing me all the beads she thought were the best. (she was so cute) I spent a lot more money than I had planned. But I found perfect beads for perfume bottles. I will probably end up going back for some lamp size beads and to dig thru the large pan of beads that I completely overlooked (until I looked at the pictures).
These Czech glass beads are so beautiful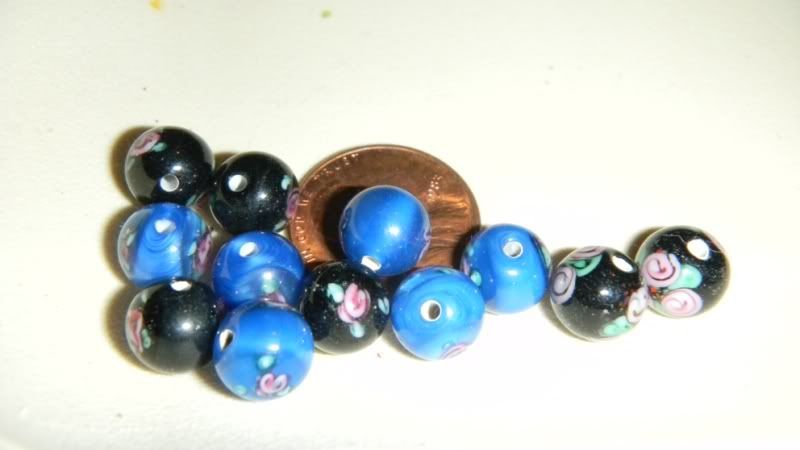 Grade A cats eye beads
12mm
6mm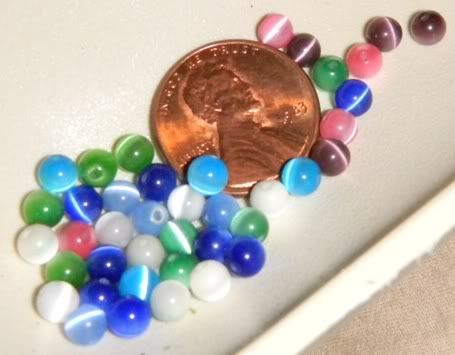 Jade beads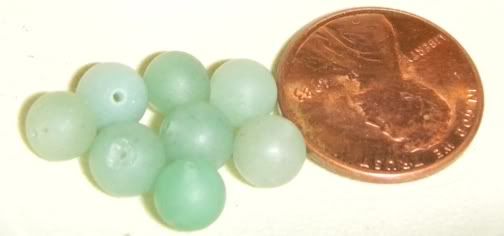 I can't remember what these are...
Polymer clay cane beads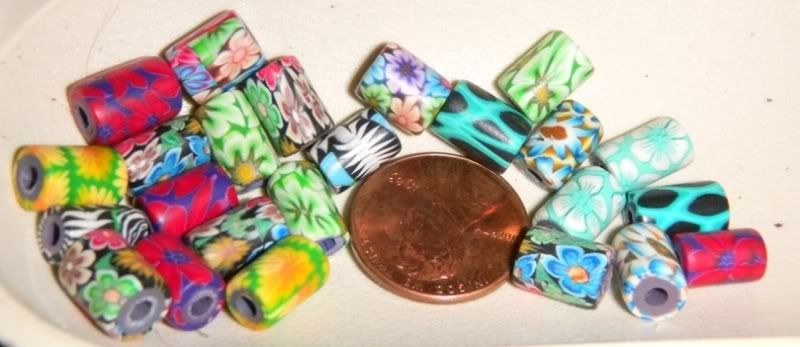 Cute little bird beads