Every mini project I work on has its own tackle box container.
I have one for my pipe cleaner bears. All the supplies I need (besides my pliers & glue) are ready to be used whenever I want to make some. I've already measured and cut the parts and have them separated.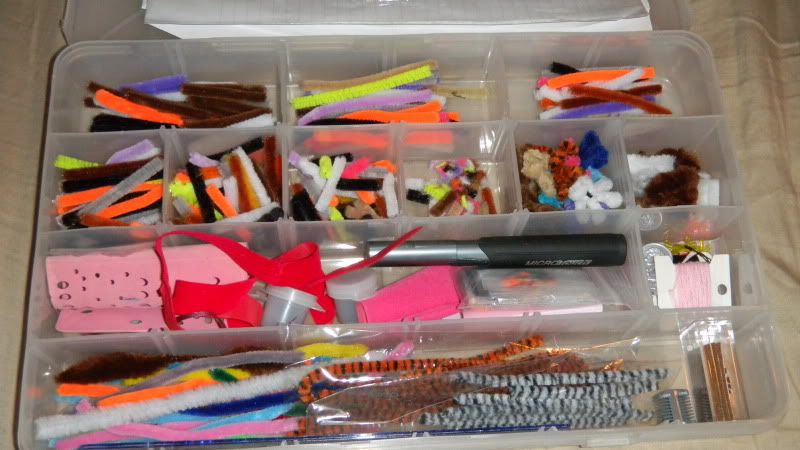 Of course I have another plastic shoe box full of whole pipe cleaners.
I have another tackle box for my gift boxes, wrapping paper and ribbon.
One box for my hat supplies.
One box for my Christmas ornaments and wreaths.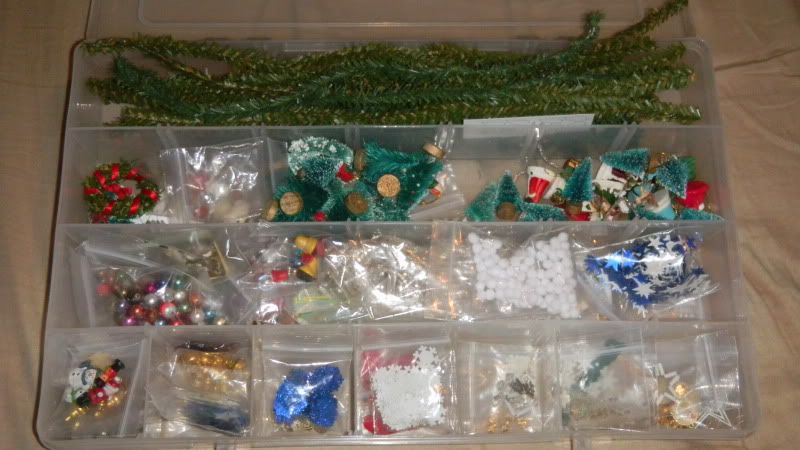 And one box just for finished projects that I can carry to show off easily. Because none of my miniatures have a home. My finished presents with bows and mini animals are in separate containers that fit in my purse.