Finally it was after 10am and the SweetHomes Antique Mall and Flea Market on West Ave was open. I forgot to take pictures as I walked in but I've posted a link where you can see a vendors pictures of everything. The place used to be an old mill and there are metal shaving pressed into the wood floors. I had been to this one years ago too but the setup had changed. I wandered thru the open booths and came across a booth called the "Vintage Needle" owned by Debora McFearin. I found lots of craft supplies at great prices. As I went to pay for my finds I saw this beautiful display cabinet and asked if I could photograph it for my blog.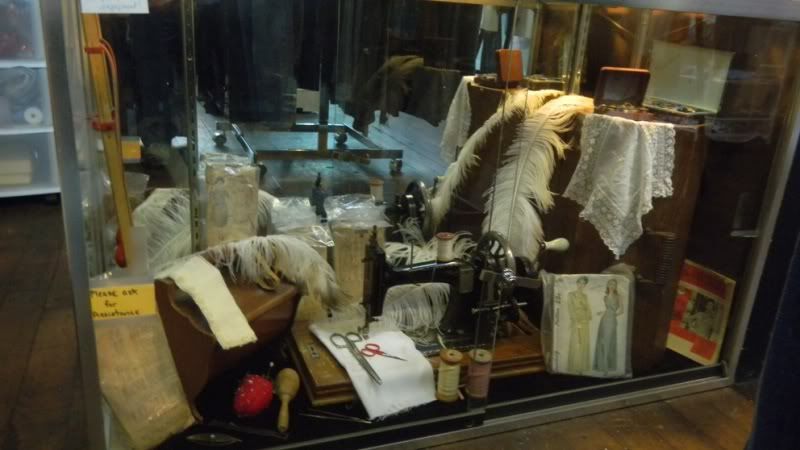 It's a 1909 German Simplex all original. I was amazed by all the vintage patterns that were still in perfect condition. She even opened the case to show me some of the stuff.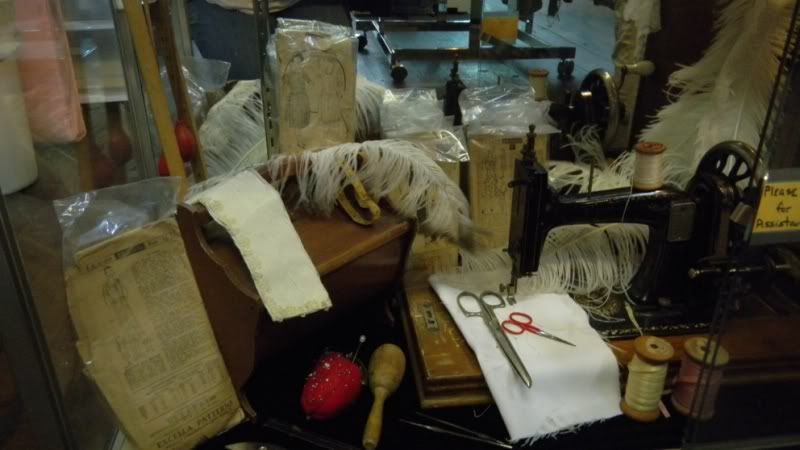 Please visit her photo album on her site to see pictures of the whole flea market
http://vintageneedle.net/album/sweethomes/
Here is everything I bought from her...
And the only miniature related finding...